Wildlife Photography Course
with Andrew Cooper

Church Farm is a venue for BBC Autumnwatch,
BBC Gardeners' World and BBC One Show.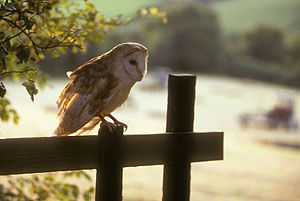 On this Wildlife Photography Course you will learn how to take a variety of photographs, from close-ups to landscapes. How to make the best use of light and composition, which features of your camera to use most and the skills you need to take portrait and action shots as well as close-up photographs. Also learn the best ways to get close to wildlife using hides and camouflage, and simply how to take stunning wildlife images that require minimal adjustments in Photoshop.
We never assume any prior knowledge, whether you are a newcomer or more experienced photographer
you are sure to enjoy the opportunity to increase your skills to photograph a wider range of subjects.
Andrew Cooper is an award winning BBC wildlife film maker with over 30 years experience
photographing nature in the UK and worldwide.
The pace will be enjoyable and your day is designed to be fun. Although we plan to be out and about for much of the session, making full use of our ancient woods, meadows, lake and waterfall, we will return to the conference room for tea and coffee. Toilet facilities are never far away. During our lunch break there will be more opportunities to discuss and answer individual questions. In small groups you benefit from personal advice and tuition throughout the day.
You will learn how to:
Wildlife Photography courses: click here for e-mail enquires
Next available courses 2018
Mid summer only now available
10am - 5pm course price £108.00 inclusive of lunch, tea and coffee.
Special B&B rates when attending photo courses. Subject to availability.
Please contact us for other summer courses and special one to one courses
For questions about our courses - see our Questions & Answers page
Click here for Photo Course itinerary To reserve place download Booking Form