Badgers dig a complex labyrinth of tunnels and chambers to form their sett, usually on a well drained slope. Some chambers maybe just a metre or so below the surface while others can be three or four metres deep.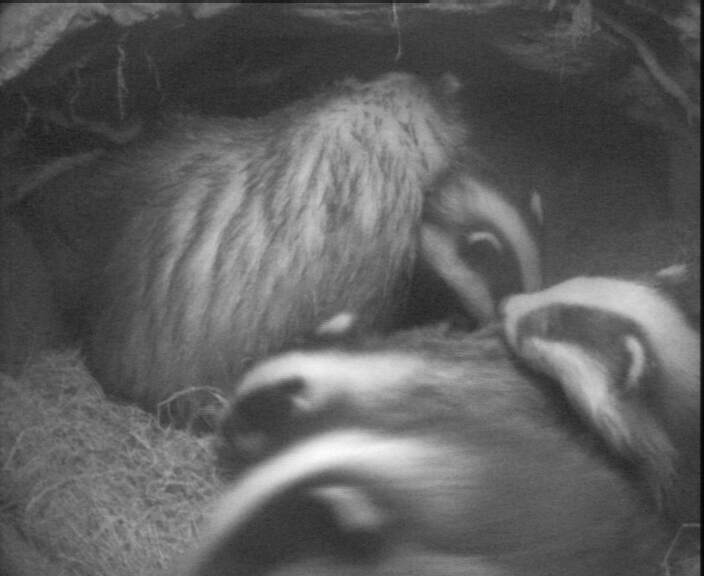 To observe a wild badger family three high resolution, infra red sensitive cameras have been placed underground looking into two chambers. The largest chamber measures about two badger lengths in diameter (approx. 1.5 metres) and is watched by one camera. The smaller chamber is just over one badger length in diameter, (approx. 75cm), and has two cameras positioned to observe their behaviour. The chambers are connected by a tunnel and seem to be just over two metres apart. Images from all these cameras were shown live on BBC Autumnwatch last year, featuring the dominant males, named 'Boris' and 'Scar Face', and a dominant female called, 'Fancy Claws'.

Below are a selection of the latest images from the larger chamber in the sett. You can also watch a video here...